be able
to change
to adapt
to monetize data
be ableneo
ableneo designed holistic approach called innovation enabling powering digital transformation for corporate clients
explore
agile delivery model, data transformation and monetization solutions and digital experience platforms enhanced by technology consulting are our core products and service
explore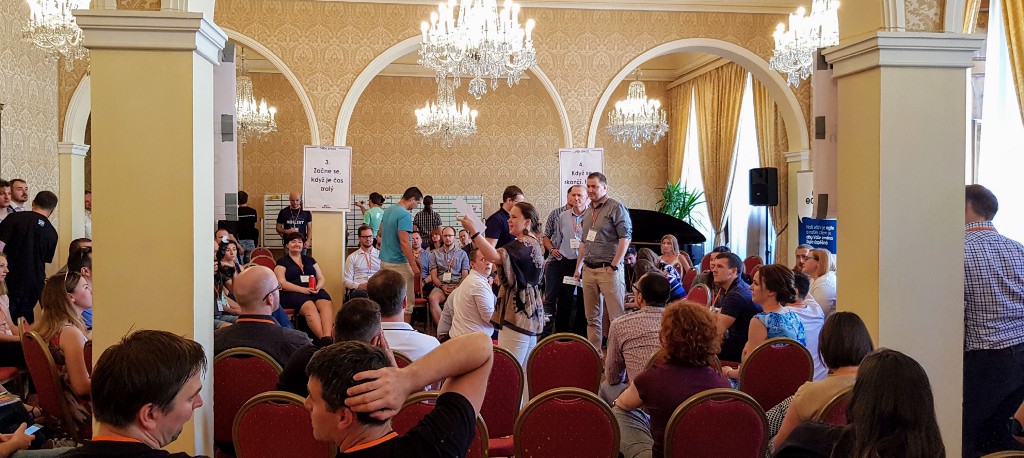 31.10.2019
Next agile unconference for Czech & Slovak agile practitioners is just around the corner. Having its own specifics, it is best to come well prepared for this type of event. Otherwise, you risk your expectations won't be met. But is there a way to exceed them instead? Unconference, in short, is a...
17.10.2019
Photo by freddie marriage on UnsplashMost of the React components in our projects should be simple, reusable, testable and well-typed. Design components with well-defined properties that are easy to read and understand. Enhance your developer productivity and experience. Use and promote relevant R...
references
We liked the ableneo's knowledge, flexibility and the speed of execution of the Liferay Healtcheck.
Jaroslav Vojčík, Manager of Design of client process department, ČSOB a.s.
Thanks to the solution based on elastic stack and apache kafka we are able to quickly analyze and troubleshoot more than 82 million of new records/day.
Marek BAROŠ, IS Operations Services and Projects Manager, O2 Slovakia, s.r.o.
ableneo enabled us by the start and early phases of the company transformation to become agile organization.
Andrej Orogvani, Transformation Manager, UNION Poisťovňa a.s.